Figures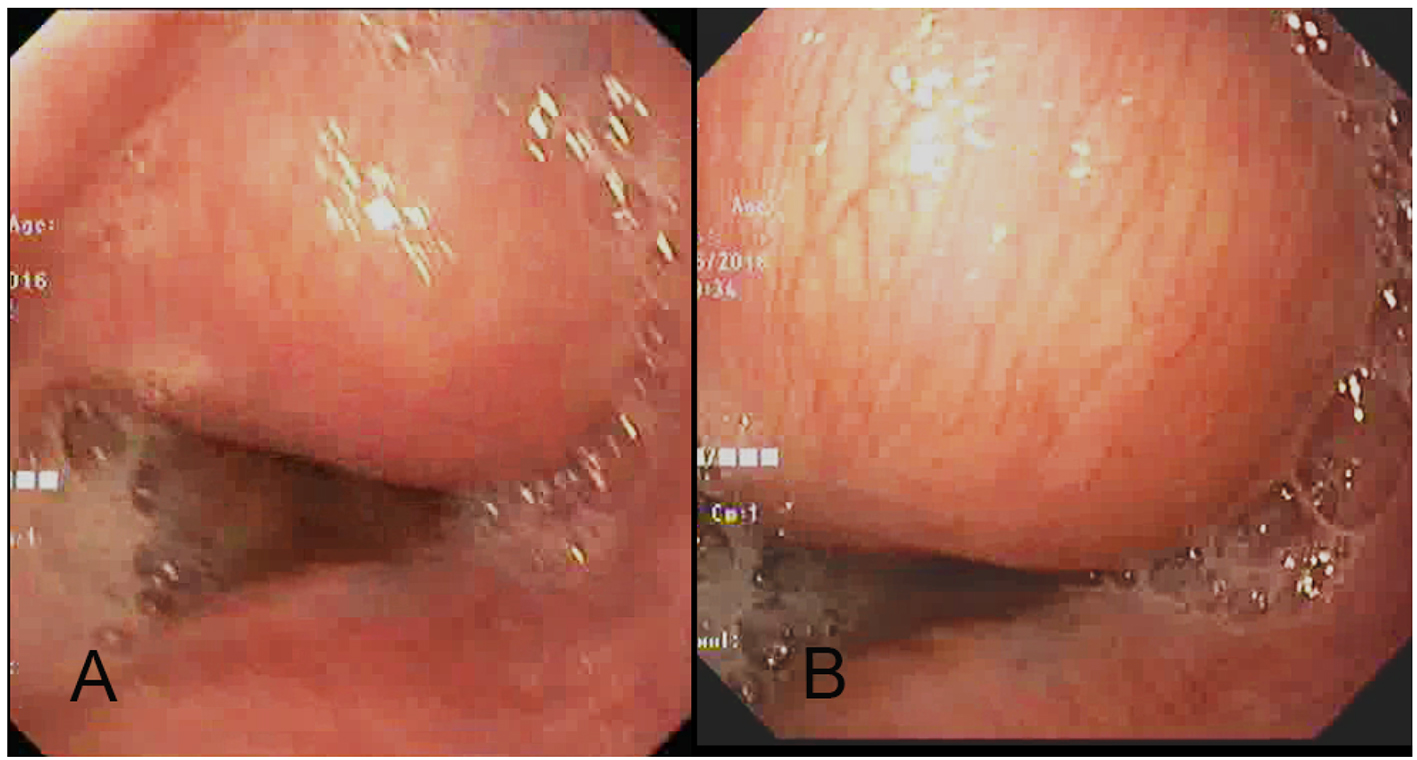 Figure 1. (A, B) Upper gastrointestinal endoscopy image shows a submucosal lesion in the right antero-lateral wall of the distal thoracic esophagus which is bulging into the esophageal lumen with normal overlying mucosa and mild luminal narrowing.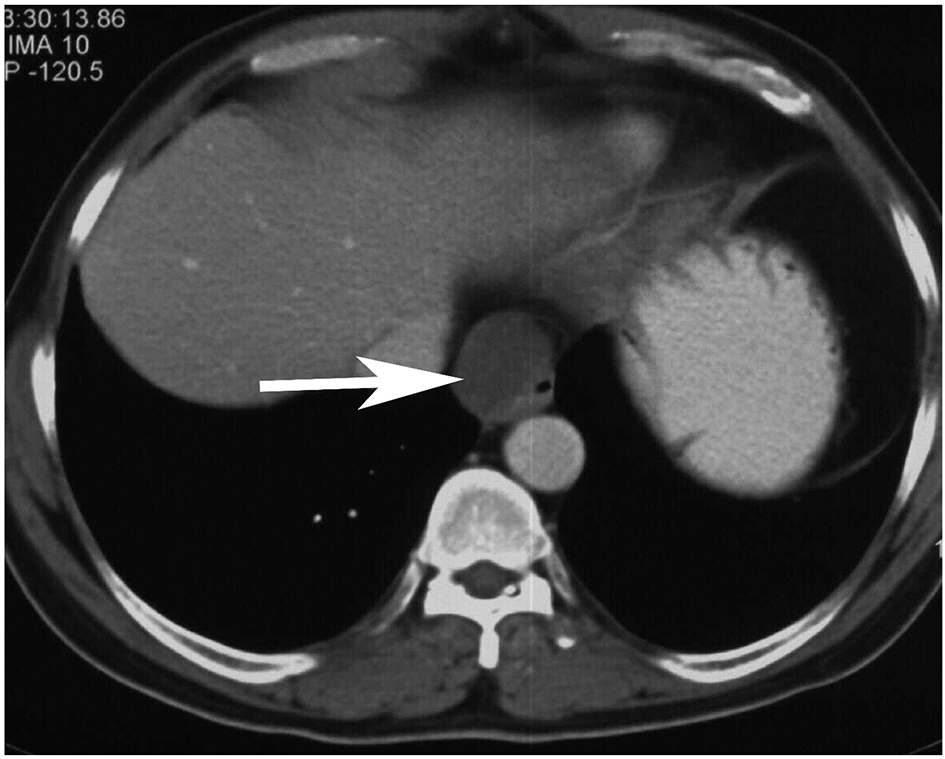 Figure 2. Contrast-enhanced computed tomography image of the thorax shows a 3.5 × 2.3 × 3 cm well-defined homogenous cystic lesion (white arrow) along the right antero-lateral aspect of the distal esophagus focally indenting and distorting the lumen.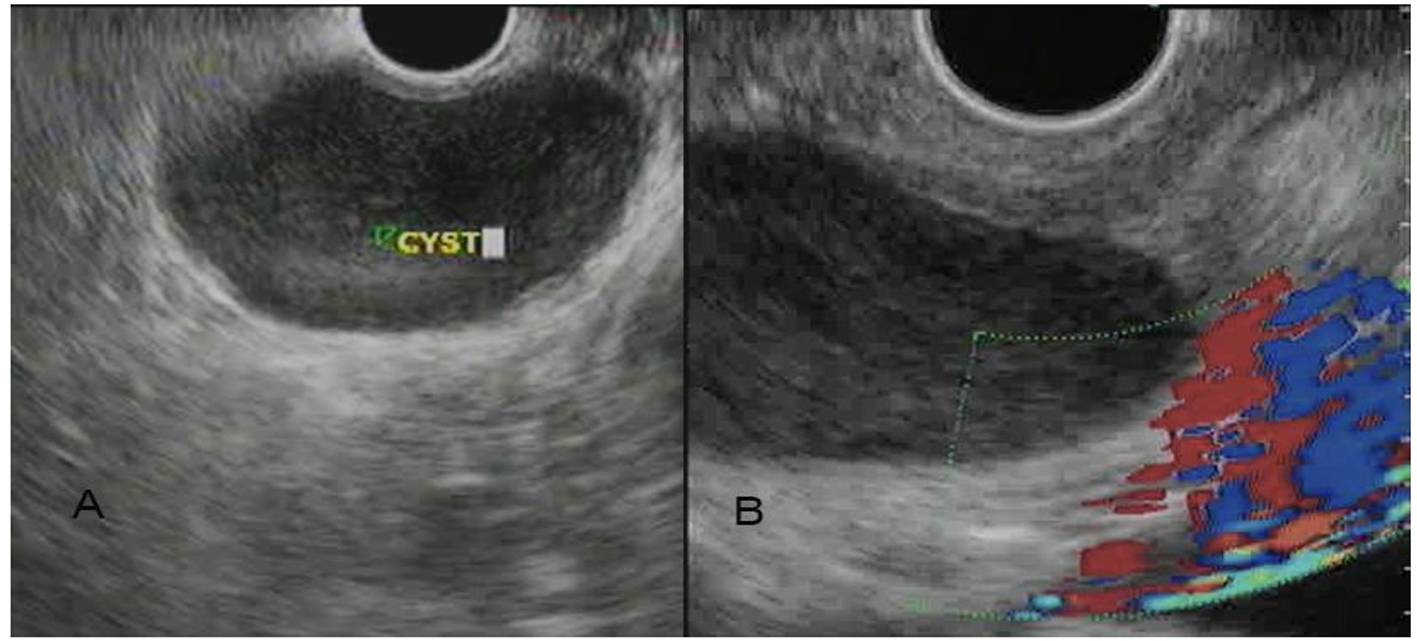 Figure 3. Endoscopic ultrasound image of the patient shows a 3.3 × 2.8 cm homogenous hypoechoic intramural lesion with well-defined margins involving the distal esophageal wall (A). The lesion did not show any vascularity on Doppler imaging (B).