Figures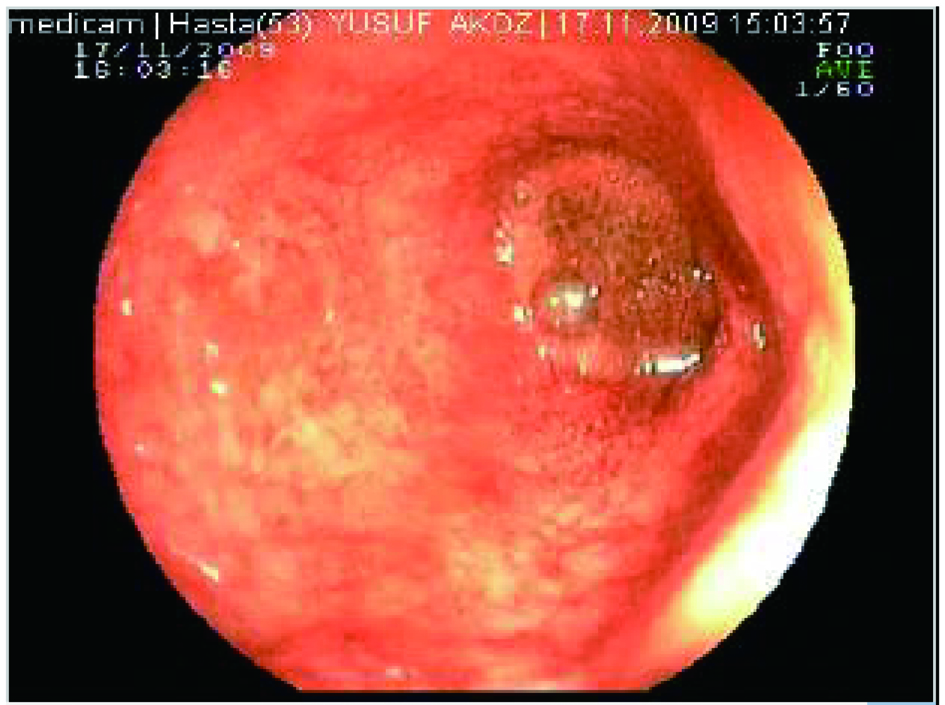 Figure 1. Distal colonoscopy of the patient showed mucosal hyperemia with multiple ulcers.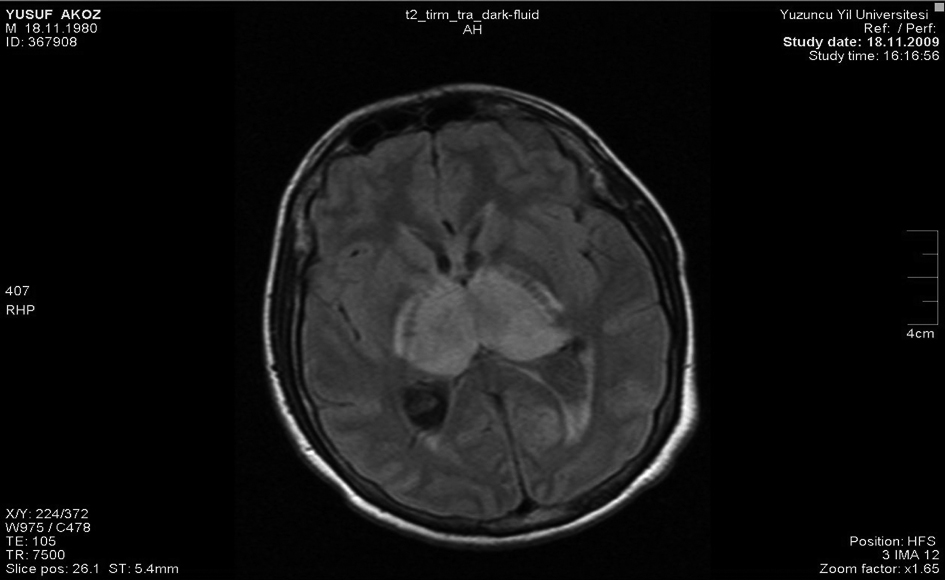 Figure 2. MRI of the cranium revealed infarct areas of posterior limb of capsula interna, right globus pallidus, left occipital lobe and bilateral thalamus.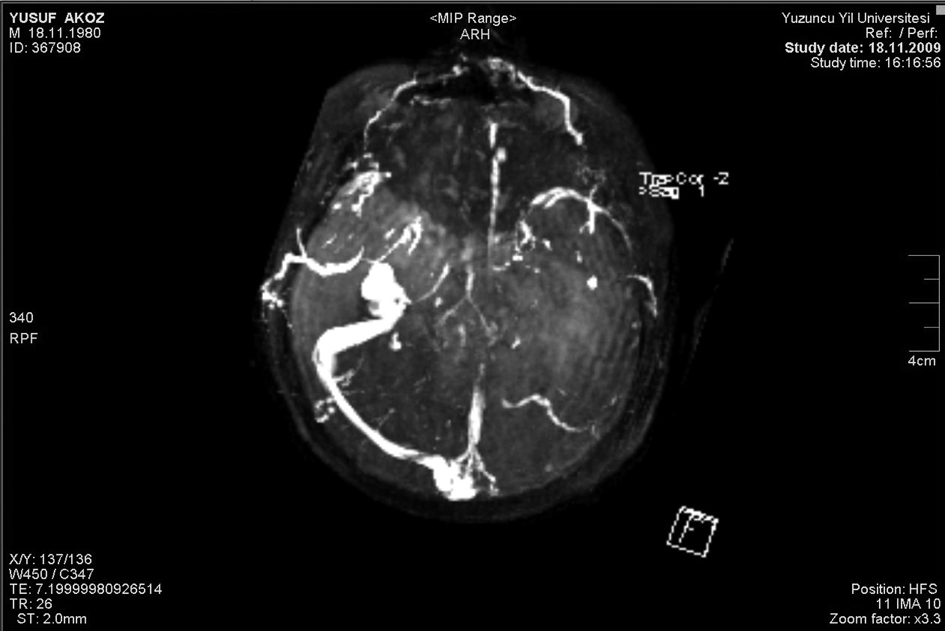 Figure 3. Cerebral venous MR angio showed massive thrombosis of sinus rectus, left transvers and sigmoid sinuses.