Figures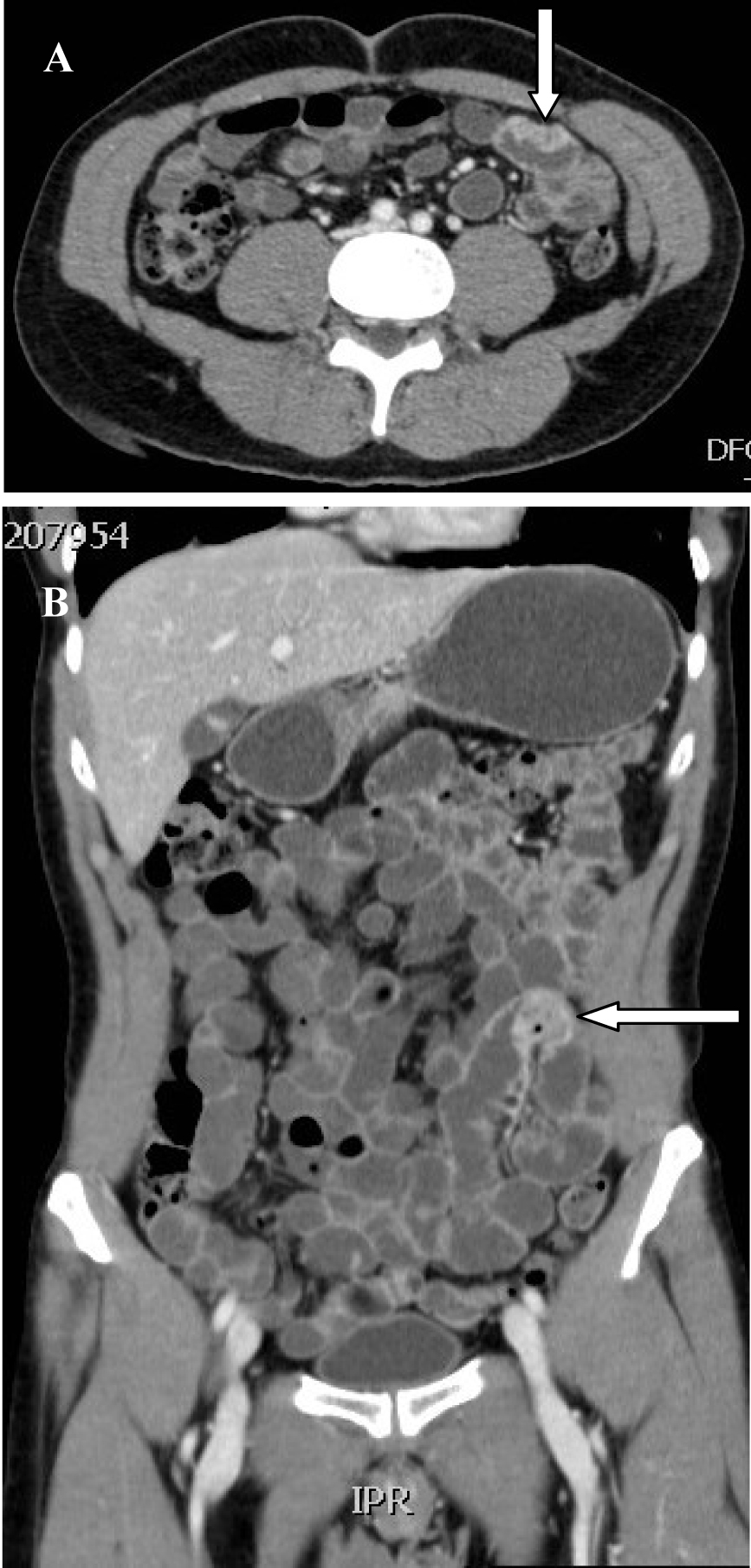 Figure 1. CT-scan showing metastatic tumour to the small intestines resembeling malignant melanoma in axial (A) and coronal sections (B).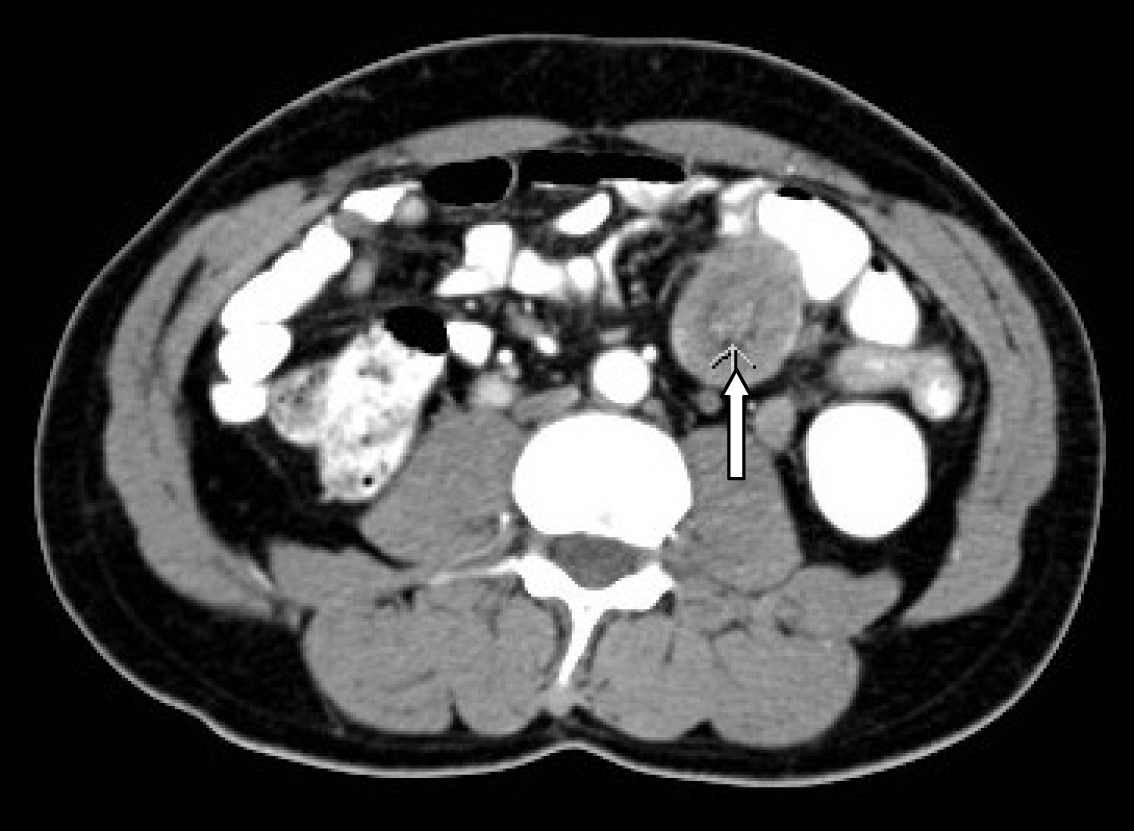 Figure 2. CT-scan showing small intestines intussusceptions secondary to a metastasizing malignant melanoma.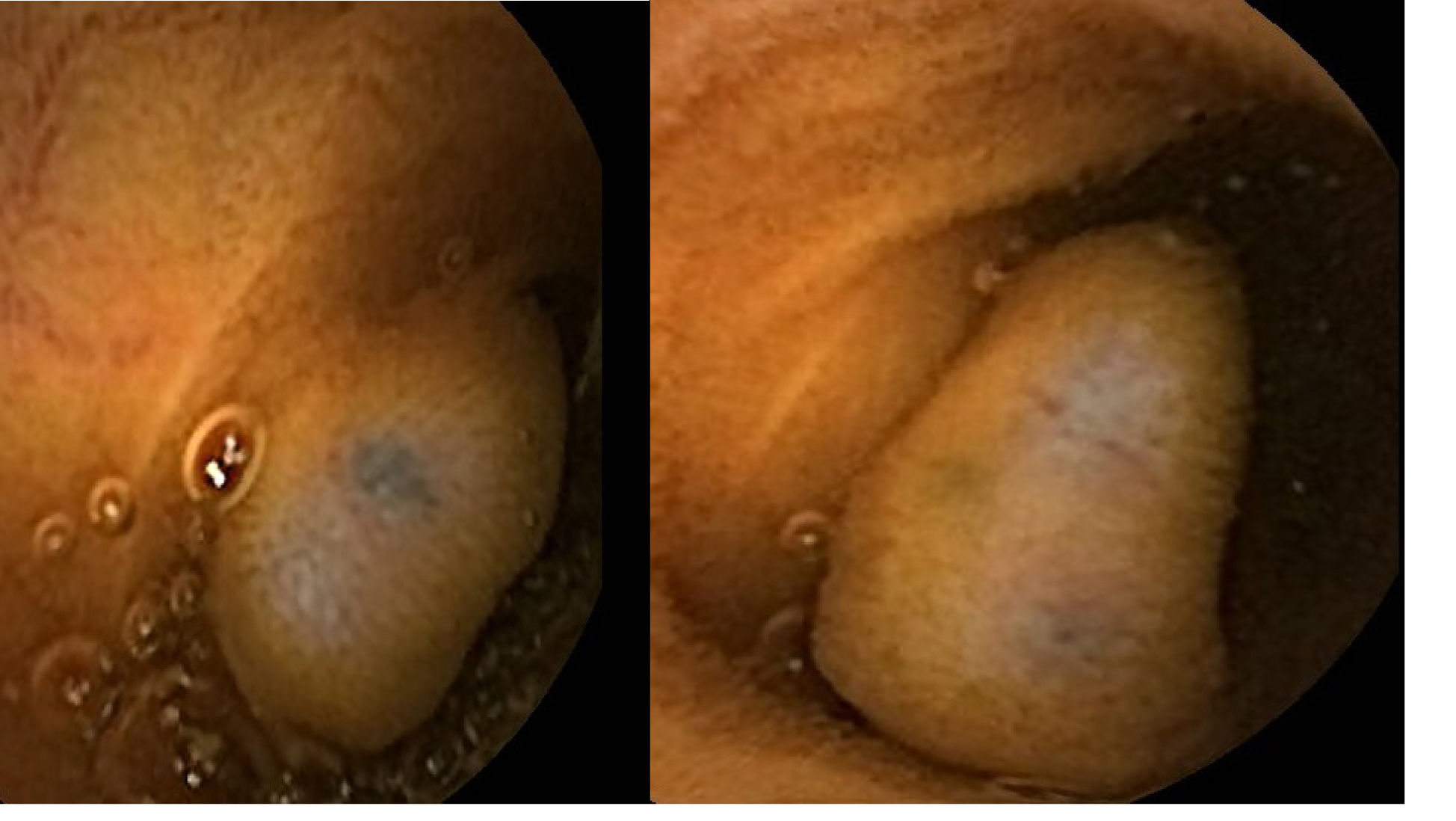 Figure 3. Clinical photograph from capsule endoscopy showing multiple areas of black nodules and in some areas black pointed polypoid mucosa of the jejunal loops.