Figures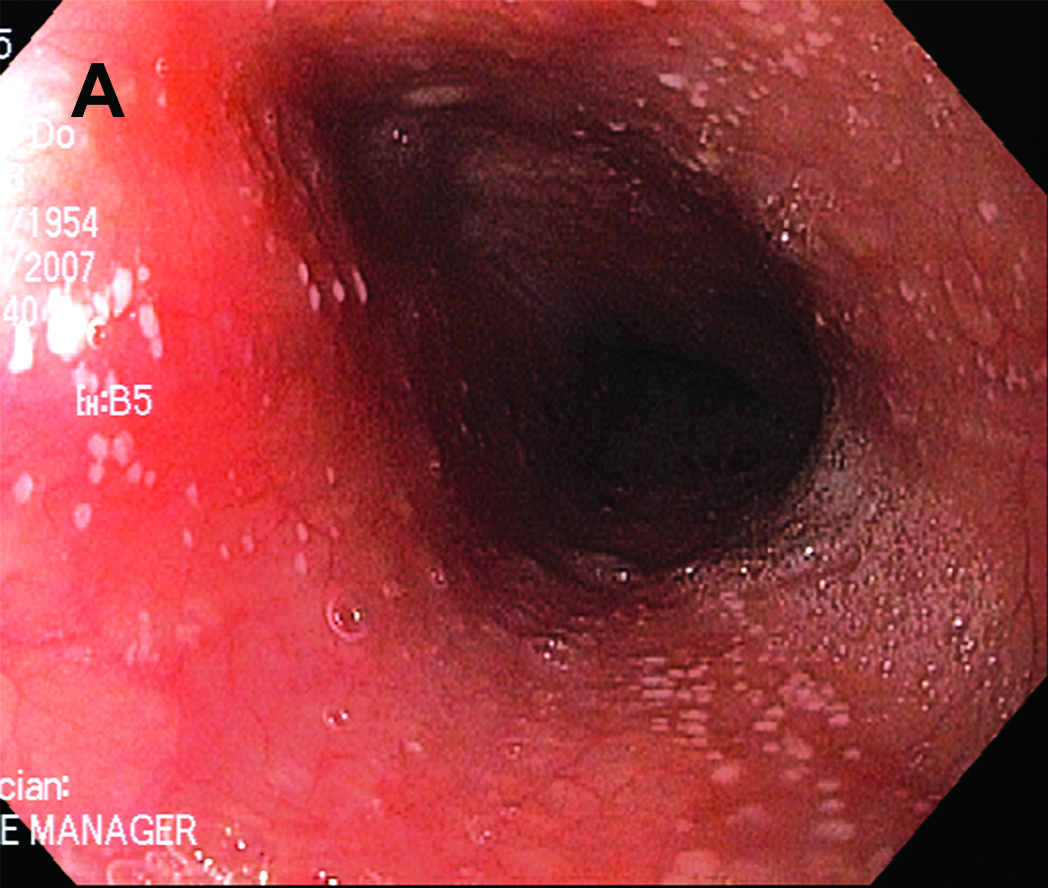 Figure A. Esophagoscopy revealed numerous 1-2 mm white plaques that was adherent from mid-esophagus down to the gastroesophageal junction.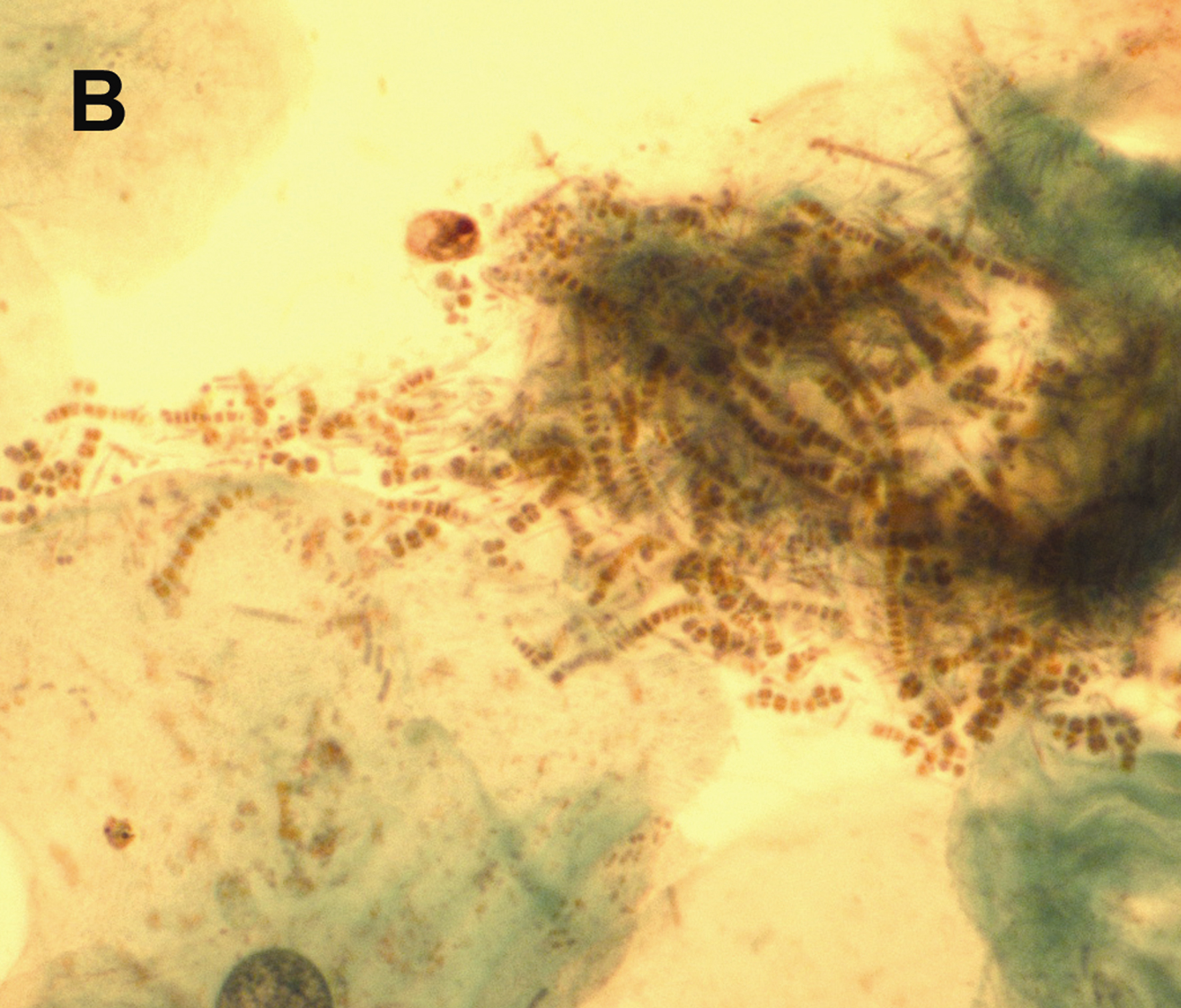 Figure B. Brushings for cytology with Papanicolaou stain were done to rule out Candida, but instead showed septated and filamentous hyphae and coccoid forms of bacteria consistent with Dermatophilus congolensis.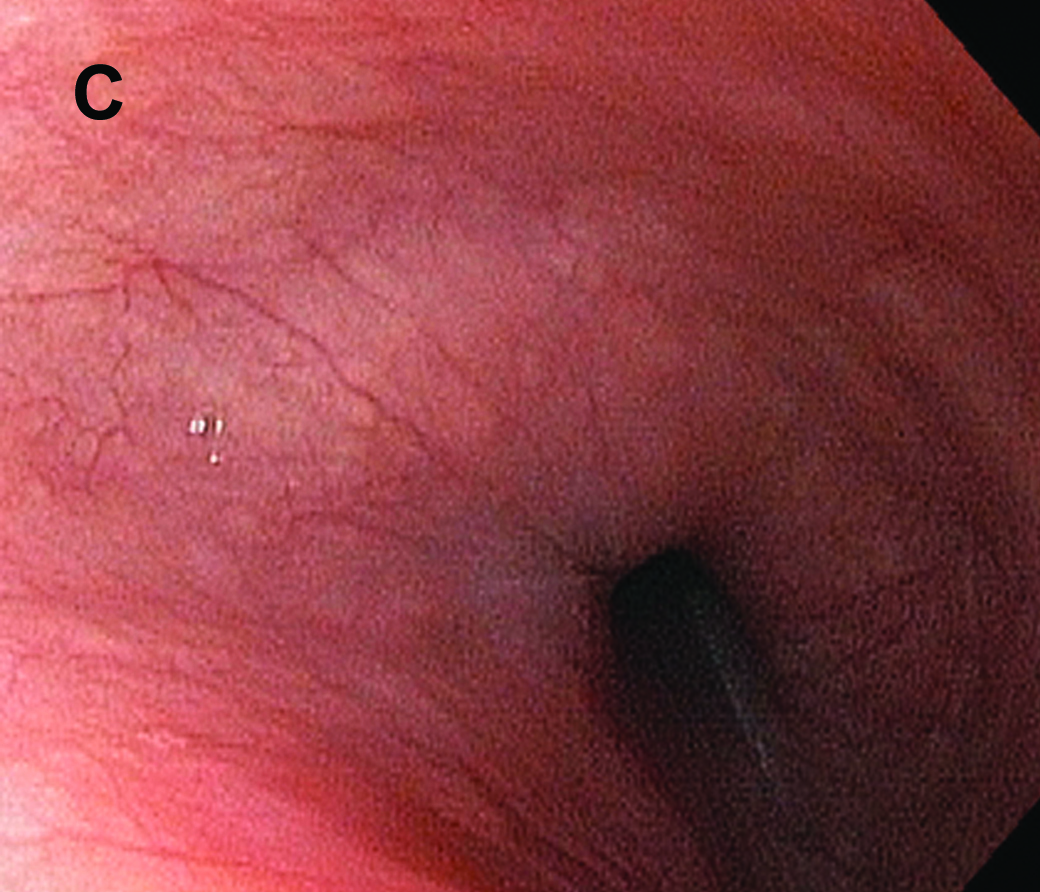 Figure C. Final endoscopy showed complete resolution of white plaques despite lack of further intervention.