Figures

Figure 1. Axial section of CT abdomen and pelvis with intravenous contrast. (a) An 8 × 7 cm heterogeneous lobulated mass with central hypodensity in the left hepatic lobe with arrow pointing perilesional blood concerning for tumor rupture. (b) An arrow pointing hyperdensity fluid surrounding urinary bladder likely blood from tumor rupture.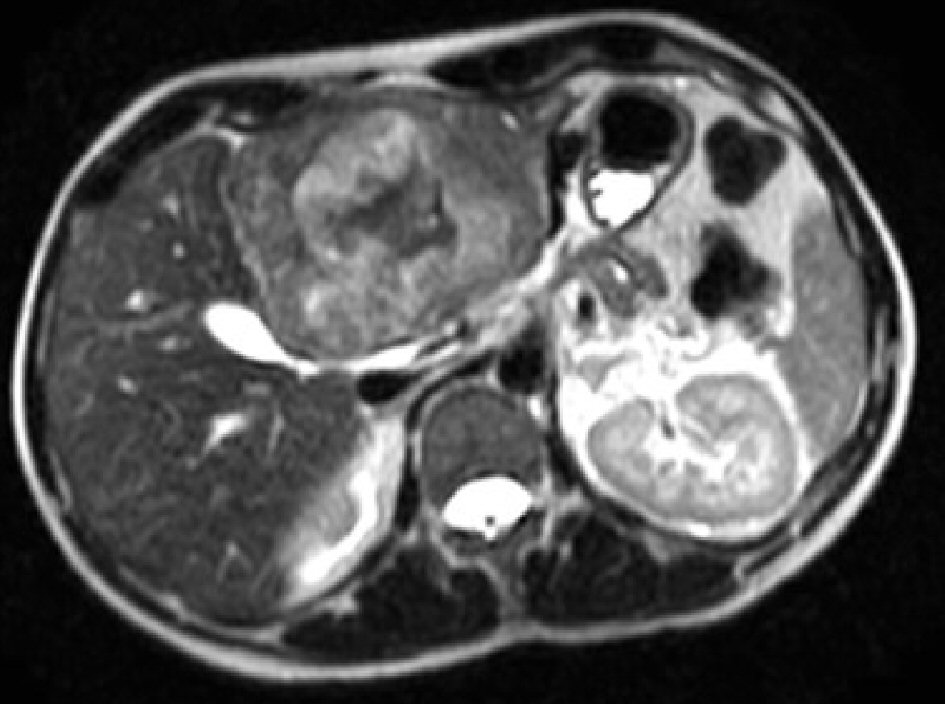 Figure 2. MRI of the abdomen with liver protocol post embolization showing a 7.7 × 6.6 cm well circumscribed expansile lesion in left lobe of liver with global hypo T2 signal intensity with areas of hyper T2 signal intensities as well as central stellate shape scar of low T2 signal intensity.

Figure 3. Histopathologic examination of hematoxylin and eosin (H&E) stained liver biopsy specimen. (a) Tumor cells have hepatocellular appearance: large polygonal cells, ample eosinophilic cytoplasm, with focal bile pigment, marked nuclear atypia, and intranuclear pseudoinclusions. (b) Tumor cells are separated by hyaline collagen.